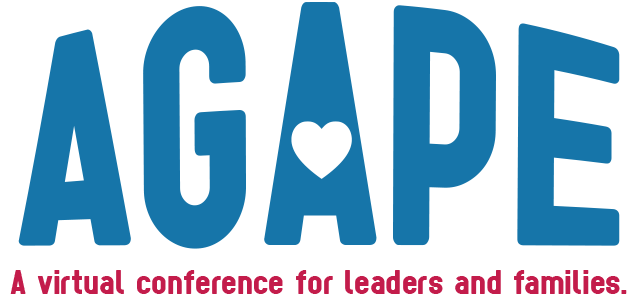 A VIRTUAL CONFERENCE FOR LEADERS AND FAMILIES.
ONLY REGISTERED GUESTS WILL HAVE ACCESS TO MAIN SESSION AND BREAKOUT SESSIONS.
Registration for this online event is FREE
AUGUST 14-15, 2020
Friday: 6:30 PM EST
Saturday: 8:45 AM – 10:00 AM / 2:00 PM – 6:00 PM EST
Registration now open!
What does it mean to live Connected to Love, Serve and Bless our future generations?
Can you imagine the impact we can have if we connect today in a brand new way to bless future generations? AGAPE is the response to the crisis our families are going through today.
Dr. Ron C. Smith, a native of Brooklyn, NY, is a product of Christian education and was mentored in the Seventh-day Adventist ministry by his late father, Pastor Doc Smith. As a graduate of Oakwood University with a Bachelor of Arts degree in Theology and Biblical Languages, he pursued and holds his Master of Divinity degree from Andrews University, a Doctor of Ministry degree from Colgate Rochester Theological Seminary in NY in 1985, and a Ph.D. from the Fuller Graduate School of Psychology in Pasadena, CA, in 1995. As a pastor, he has served congregations on the East and West Coasts of North America. After serving for eight years as Vice president of the Review and Herald Publishing Association and editor of Message magazine, Dr. Smith joined the Southern Union administration and served as Executive Secretary. Since 2011, he has served as the President of the Southern Union Conference of Seventh-day Adventists. He and his wife, Yolanda, have been married for 40 years. They have two adult children who have dedicated their lives to introducing people to Jesus.
Dr. Allan Machado, Dmin
Speaker
Dr. Allan Machado is the president of the Florida Conference of the Seventh-Day Adventist Church, and serves as a lead teacher of several courses for Spanish-speaking Doctor of Ministry cohorts–currently for the Discipleship, Family Ministry, Leadership, and Urban Ministry concentrations.
Sherri Unrig's passion is that all our children have the opportunity to say yes to Jesus! She has worked in various areas of children's ministries for more than 30 years, including conference Children's Ministry director, daycare administrator, writing for faith-based preschool curricula, and kindergarten teacher. Sherri is currently the Children's Ministry director for the North American Division.
Sherri has a heart for mission, serving in Guam and Palau with her husband, Bob, who is a Pastor and developing curricula for the children's outreach program "Kids in the Park," as well as child evangelism programs to be used in Nicaragua and the Philippines.
Sherri is a graduate of Southwestern Adventist College and has a Master's Degree in Children and Family Ministry from Bethel Seminary.
Sherri and Bob have two beautiful children and six amazing grandchildren … just ask them!
Pr. Gerry Lopez, NAD Associate Director for Children's Ministries
Speaker
Gerry understands the importance of a strong and visible children's ministry in churches; he feels the future existence of the church depends on it. Gerry has enjoyed working in children's ministry for more than 14 years as a youth pastor, children's ministry pastor, and elementary school chaplain. He has worked in churches in Southern California, Puerto Rico, West Palm Beach, Florida and Takoma Park Maryland and is an alum of Antillean Adventist University where he received his BA in Theology. He recently serves as the Children's Ministries Associate Director at the NAD.  Gerry loves equipping and empowering children's ministry leaders; in doing so he feels that he can both make a difference in expanding the mission of the Church, as well as play a role in getting children to know Jesus as their personal savior.
Dr. Pamela Consuegra
Speaker
Pamela grew up in the Appalachian Mountains of Virginia, and she is a graduate of Shenandoah Valley Academy. Pamela has served as an Adventist teacher, Principal, and, prior to coming to the NAD, she served as Superintendent of Schools for the Minnesota Conference. She and her husband, Claudio, have a rich background in the family ministries area, having worked as a husband/wife team in numerous Conferences and hosting a live call-in show for LifeTalk radio called "Love for a Lifetime" for over 3 years.
Pamela holds a Bachelor of Science degree from Washington Adventist University formerly known as Columbia Union College in the area of Education, a Master of Science degree from Radford University in Curriculum and Instruction, and a Ph.D. in Leadership from Andrews University. She has been married to Claudio for over 35 years and has two daughters, Diana, an English teacher, and Hadassah, a General surgery resident. Pamela and Claudio also have two sons-in-law, Greggory, a Speech-Language therapist, and Andrew, a Navy Aircraft technician.
Pamela's strong background in curriculum development will be beneficial as additional materials and curriculum are developed in the area of Family ministries. Claudio and Pamela are passionate about building strong, healthy marriages and families for God's Kingdom and are very excited about serving the North American Division together as a team.
Yadiel Muñoz, MSW
Speaker
Clinical social worker with emphasis in mental health. Graduated from Southern adventist university in Tennessee. Currently serving as mental health counselor for individuals and families.
Julián Anderson-Martín, MA, LLPC, LMHC (Cnd.)
Speaker
Julian Anderson, LMHC
Julián Anderson-Martín, MA, LLPC, LMHC (Cnd.) is the owner and director of Rose Above the Thorn Counseling Center, a bi-lingual (English/Spanish) counseling private practice , located in the County of Berrien, in the State of Michigan, and in DuPage County of Illinois, who obtained his undergraduate degree in General Studies emphasizing in Social Work/Marriage and Family (1996) and currently holds a Master's degree in Education, emphasizing in Community Counseling/ Marriage and Family(2000) from Andrews University in Berrien Springs, MI, an accredited body of education, as well as having passed his State of Indiana Jurisprudence exam in 2019. Julián currently has nearly twenty seven years of experience in the filed of counseling, behavioral and psychological consultation and therapy. Julián enjoys ministering to individuals, couples, and families, as well as providing seminars, lectures, and presentation on an array of themes related to family and community. 
Francini Reis grew up in Brazil and has been an educator for over twenty years. She holds a B.A. in Math & Science Education, a Masters in Education, and is certified in Montessori and Kindermusik. Francini enjoys developing curriculum and is active in children's ministries at her local church, leading programs, and activities that enhance the learning of God's word through hands-on learning experiences. Francini is married to Andre Reis and they have three daughters, Pamela, Chloe, and Mckayla. Her passion is to spend time with her family and inspire others to develop a strong faith in Jesus Christ.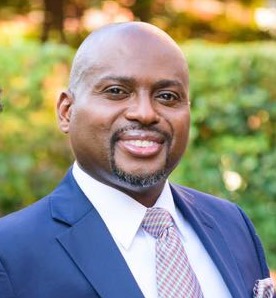 Dr. Warner Richards PsyD
Speaker
Dr. Richards holds a Bachelor of Arts in Theology (Union College), a Masters in Christian Counseling (American Christian College and Seminary), a Masters of Arts in Pastoral Ministry (Andrews University), and is a Clinical Chaplain (College of Pastoral Supervision & Psychotherapy). And he is a Doctor of Psychology with a specialization in Mediation and Conflict Resolution (University of the Rockies/Ashford University). His doctoral research was entitled, "The Meaning Clergy Derive from Congregational Conflict and How do they Describe its Effects on Motivation and Satisfaction."
He holds several certificates in stress management, crisis intervention, and pre-marital counseling/marriage enrichment. He is a certified psychometric interpreter (Oscar Murphy Life Strategists [OMI] and The Assessment World [TAW]). He is also an active member of the (American Association of Christian Counselors [AACC]). He is the founder of Aubrey & Hugh Consulting LLC, and the author of "The Real Life Matrix Bible Study Guide: A Journey into The Born Again Experience."
Sheila Oleaurre Barrios-Moroni
Speaker
Sheila was born in Argentina but moved to the United States with her parents when she was 13 years old. Her passion for serving others drove her to study Psychology finishing a Master's degree in Clinical Psychology In Argentina as well as another Master's degree in Health Psychology in the United States. She's been married for six years to Pablo who brought into her life two children Julián (16) and Camila (20). Together they had twin baby girls, Skye and Lani who are two years old. Sheila spends her days taking care of the children and pets, learning more about motherhood, step motherhood, health, parenting and sexuality. She is currently working helping other women find a healthy and sustainable lifestyle rooted in their identity on Jesus and educating by giving workshops and  seminars to parents, leaders and young adults in search of Biblical and psychological answers to today's reality and struggles.
Pedro Perez currently is the FL Conference Path/Adv Director.  He was born and raised in the Midwest, but has lived in FL for over 13 years with his wife, Claudia, and their two children, Gabriella and Alexander.  Pedro likes cycling, reading, and being with his family.  He wants to one day climb Mt. Kilimanjaro.  He is energized by helping leaders lead kids better.  When that happens, everyone wins.
Nelson Silva has been a youth worker in churches and Public schools since 2003. While in the public school system, he counseled inner-city youth and their parents, served as a liaison between 17 schools and homes. He collaborated in the creation of after school programs to target inner-city youth development and discipleship. In 2013, Nelson completed a Doctor of Ministry in Youth, Families, and Culture which allowed him to delve deeper into inner-city ministry in the context of the Seventh-day Adventist Church's mission in public schools. The creation of an after school children's ministry in two public schools gave way to a church plant near the ministry area. Nelson currently serves as the Associate Youth Director for Young Adults, Public Campuses, and Hispanic Youth Ministries in the Kentucky-Tennessee Conference.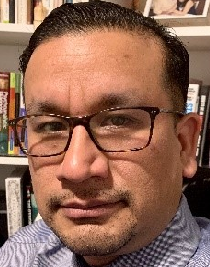 M.A. He has served as a chaplain, teacher, counselor, and pastor. He has obtained degrees in Psychology, Theology, and Counseling. Presently, he serves alongside his wife as they are committed to Adventist Education.
Pr. Orlando and Elizabeth Pule
Speaker
Currently serving as co-Directors for Women, Men, Singles and Family Ministries for the Ontario Conference of the Seventh-day Adventist Church in Canada.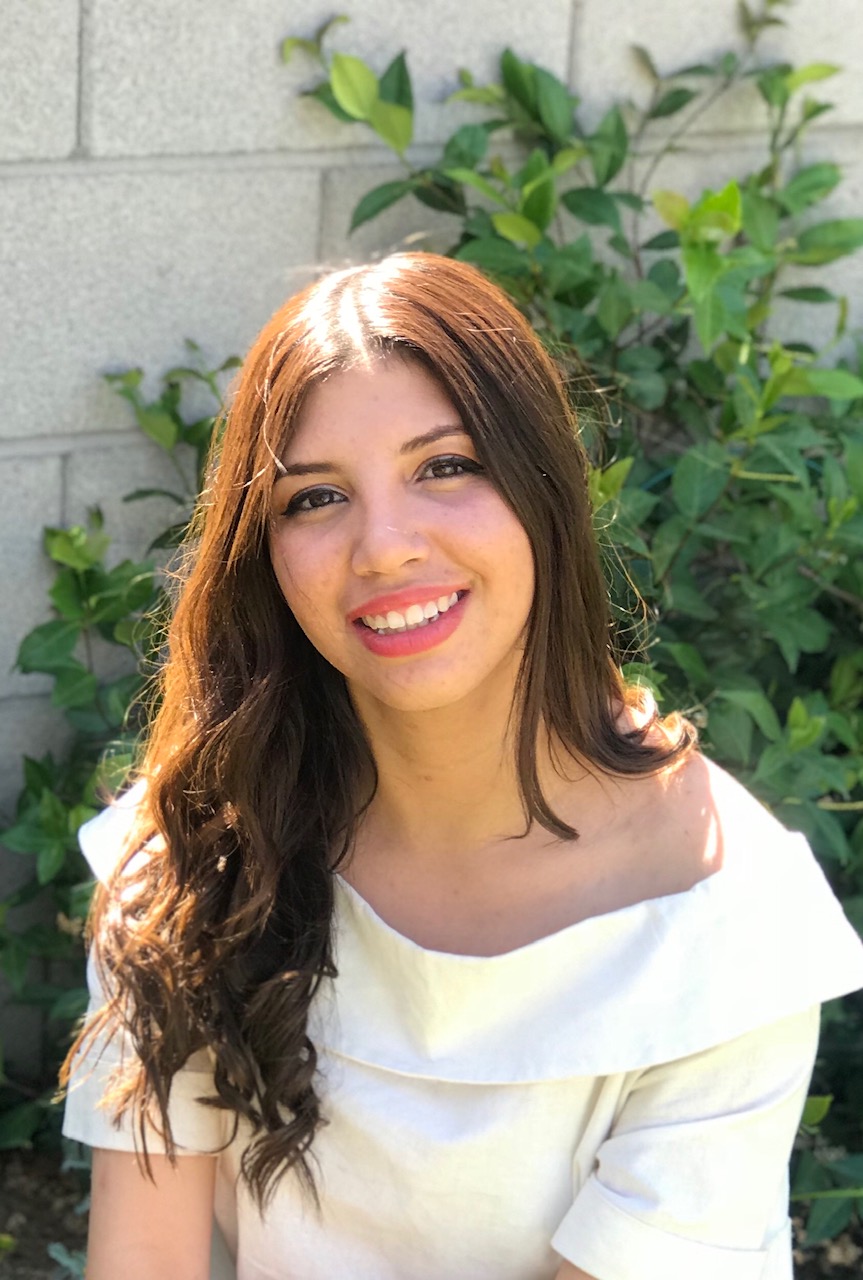 Veronica Carballo
Speaker
Veronica was born in Mexico. She was raised in the SDA church and in a pastoral family. At a very young age, she discovered her desire to help people. For that reason, she pursued a bachelor's degree in Clinical Psychology from Southern Adventist University. And, she recently graduated with a Master's in Clinical Mental Health Counseling from Andrews University. She is a young profesional whose desire is to help God's children to experience emotional healing through faith and hope in God as well as through the profesional help provided by Christian counselors.
Pr. Laffit Cortes
Speaker
Laffit is married to the lovely Lynda, and they have two young-adult children: Raylyn and Caleb.  Born and raised in New York, he has a passion for helping people discover and develop the potential God has shaped them for. As a conference youth director for New Jersey Conference and a Chaplain at Pacific Union College his one goal was to 'raise an army of youth rightly trained' to help youth disciple their generation and beyond. He currently serves as Lead Pastor of Miami Temple.
The Growing Young seminar will address Six Essential Strategies to empower your church community to be a magnet for Young People to Discover and Love Your Church.
Florida Conference Director of Children's, Singles', and Family Ministries
She is a seasoned leader/teacher with more than 40 years of experience in helping children and families grow intellectually and achieve their greatest potential. As a Children's Pastor with Advanced Certification in Children's Ministry she has a passion to share Jesus to those she meets in her ministry. Judy and her husband, Kendall, live in Lakeland, Florida have two grown children: a son Kendall Smith IIand a daughter Kim (James) Lane who is the mother of her granddaughter, Kyndal. Her mission is to equipping children with Biblical truths in a fun and creative way and to create a safe place for all of our children: emotionally, physically and spiritually.  Making each child's experience at church safe, fun and profitable in the process of growing. Judy's goal is to mentor with God's guidance through relationship and example.
​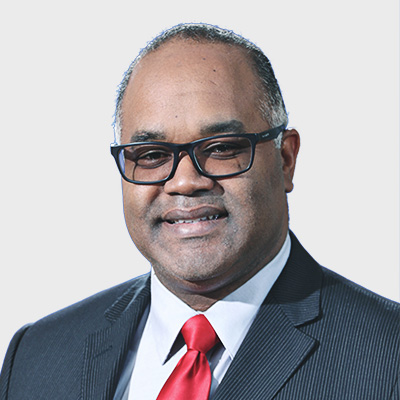 Dr. Efrain Duany Jr.
Speaker
Florida Conference Associate Director of Children's Singles, and Family Ministries
Dr. Efraín Duany Jr. was born in Havana, Cuba, into a pastoral family. Dr. Duany has dedicated his life and passion for serving Christ. In 1994, he married a beautiful Puerto Rican girl named Zoraida Colón. She is an outstanding woman who's gifts, talents and characteristic smile have become his right hand in his pastoral ministry. The couple has two beautiful children, Jasmin and Samuel.
Today, he has a Doctoral degree in Ministry in Marriage and Family Therapy from Gordon-Conwell Theological Seminary. Dr. Duany is dedicated to building strong families and healthy relationships. His ministry provides free marriage and family counseling sessions, and support groups for couples who want to develop total intimacy. Dr. Duany is a man who is loved by those who know him because of his simplistic and friendly spirit, but especially, for his undivided commitment to Jesus. Dr. Duany has been in ministry for over 15 years and currently serves as the Associate Director for Children, Family, & Singles Ministries of the Florida Conference.
Ken Rogers is the Children's, Youth and Young Adult Ministries Director for the Southern Union of Seventh-day Adventists. He is a seasoned youth and young adult warrior. His ministry experiences have helped to grow disciples at local churches, educational institutions as well as camp settings, and spiritual retreats. His clear presentation of the Gospel and humorous storytelling endears him to audiences both young and old. Ken and his wife Cheryl reside in Georgia. They enjoy traveling together, trying new types of food, and being grandparents to five wonderful grandchildren!
Dr. Claudio Consuegra
Speaker
Claudio Consuegra joined the Seventh-day Adventist Church in 1976. A graduate of Washington Adventist University, formerly known as Columbia Union College in Maryland, he met and married Pamela Napier and began serving as the Associate Director of the Family Ministries Department for the NAD. Prior to being elected Family Ministries Director for the North American Division, Claudio served as Ministerial, Evangelism, Communication, Ethnic Ministries, and Family Ministries Director as well as the Vice President for Administration for the Minnesota Conference. For three years he and Pam hosted a national call-in talk show on LifeTalk Radio. During his career as a pastor, Claudio served as a Law Enforcement Chaplain (CMC) and Critical Stress Management Specialist. After 9/11, he was deployed at Ground Zero, serving also after the 2007 Minneapolis bridge collapse. Claudio holds a Bachelor's degree in Theology from Washington Adventist University, a Master's degree in Counseling Psychology with an emphasis in Marriage and Family Counseling from Radford University, and a Doctor of Ministry degree, with an emphasis in Family Ministries, from Andrews University. He and Pamela have been married for more than 35 years and have two daughters, Diana and Hadassah, and sons-in-law, Greggory and Andrew.

Drs. Alanzo & June Smith
Speaker
Dr. Alanzo Smith is a Psychotherapist, and also the Executive Secretary of the Greater New York Conference. He is also Adjunct Professor of Andrews University. His wife, Dr. June is also Psychotherapist and Professors of Long Island College.
Ruber Leal is the Family Ministries Co-Director for the Texas Conference, Co-founder of ForeverONE© Ministries and the Associate Pastor for the Richardson SDA Church in Richardson, TX. He and his wife Ketty are on the road regularly conducting family enrichment workshops and retreats.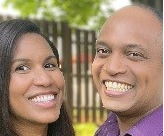 Brenda & Edwin DePaula
Speaker
Brenda and Edwin DePaula make up a dynamic couple with 15 years of marriage; they're proud parents of 12-year-old adventurous twins, Christian and Christopher. They reside in Allentown, Pennsylvania and are founders of Infinite Ministry, which provides a video collection of anecdotes, experiences, and lessons from their journey as a Christian couple and as a family.
Edwin earned a master's degree in Pastoral Ministry from Andrews Adventist University. For the last three years, Edwin has served as the lay volunteer pastor of the Allentown Adventist Community Church. Edwin is blessed with Brenda's ministerial support, as she's an expert in the development and implementation of communication and public relations strategies that facilitate collaborations between the church and community organizations to share the love of God and benefit those in need. For more details about the DePaula's ministry, visit their YouTube channel: DePaula Infinite Ministry.
Dr. Gamaliel Feliciano
Speaker
Dr. Gamaiel Feliciano is a pastor and a psychologist. Married to Lorna for 19 years. Father of Lorena and Naara, 17 and 14 respectively. Senior Pastor of SU Casa Church on the campus of Southern Adventist University, TN. Experience in all levels of mental health treatment. Specialist in Family Therapy and high-risk adolescents. He began preaching the love of Jesus at age 11 and does not plan to stop until Jesus returns. What he enjoys the most is seeing the people around him grow in all areas of his life.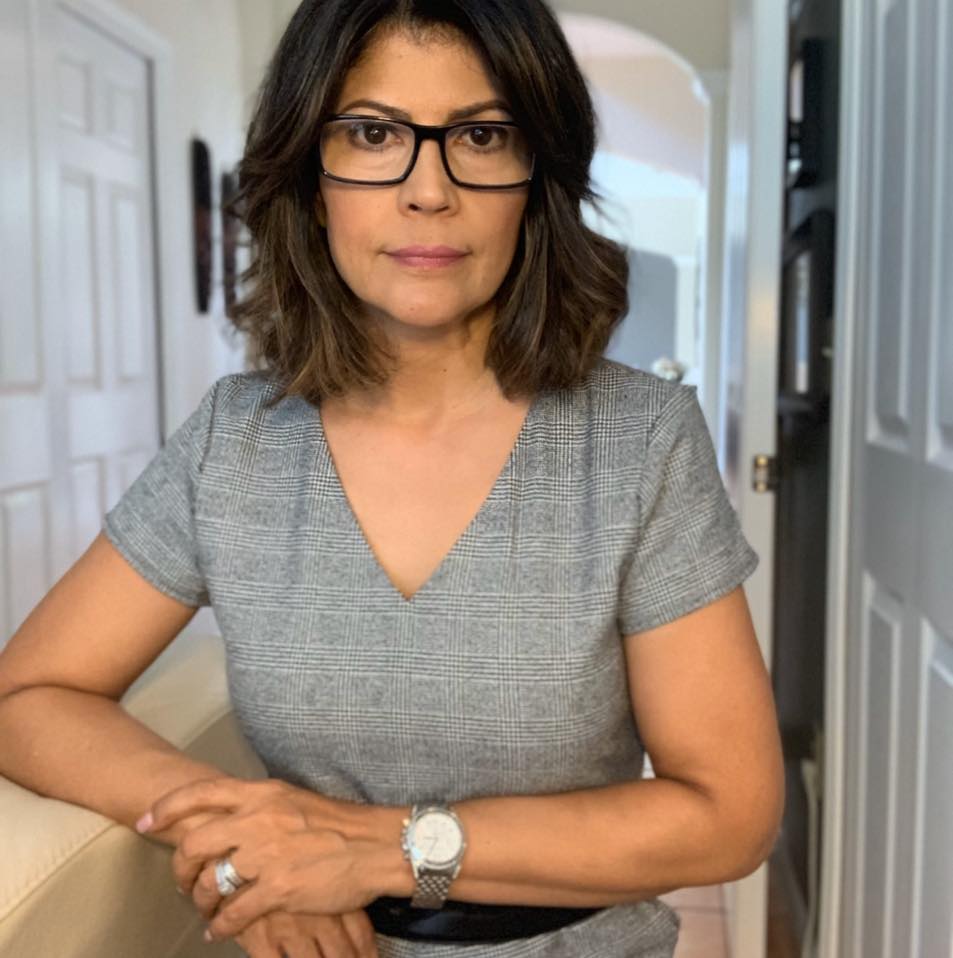 Dr. Annie Pérez, Ph.D., R.IMT, RN, CDE
Speaker
Director Women's Mininstries & Prayer Ministries for the Florida Conference of Seventh-day Adventist Church.
She was born in New York and raised in Moca, Puerto Rico; and resides in Central Florida. She has been married for 33 years and has 2 young adult sons. She holds a Bachelor's degree in Nursing and a Master's degree in Marriage and Family Counseling. She has a Doctoral degree in Psychology with a concentration in Health Psychology. Dr. Pérez has participated in multiple service trips and mission trips. In 2013 she was selected to work with the United States President Emergency Program for AIDS Relief in Africa, PEPFAR, in Tanzania. She is the facilitator for "Hope for Hurting Hearts," which is a retreat in Florida for domestic violence and sexual abuse survivors. In 2017, Dr. Annie Pérez was appointed to be the new Prayer Ministries and Women's Ministries director for the Florida Conference of Seventh-day Adventists Church. Her passion is to talk about Jesus and what He is willing to do in our lives. 
Mr. Arnold Burton – Educator, Mentor, Messenger for Christ
Speaker
New York City born Arnold Burton is a product of the New York City public School System. Mr. Burton has a B.A. degree in Psychology, and a M.S. in Specialized Education from Herbert H. Lehman College.
Now retired, Mr. Burton worked almost twenty-eight years in the NYC public school system at the Junior High and High School Level. He has taught in the Music and the Special Education departments. He has also served as a dean Crisis, intervention Counselor, and a grade leader. Mr. Burton also served as House Leader, School Success Leader, and Choral Music teacher, at M.S. 180 in Co-op City, Bronx, NY.
Mr. Burton has been involved in the development of several youth programs include mentoring, tutoring, fostering self-esteem, and academic achievement. At his home church, The Corona Seventh-day Adventist church, Mr. Burton also founded a rite-of-passage group entitled "Young Men of Purpose"
Mr. Burton has written a book for teenage youth. Entitled "The Successful Student Profile" Most recently, Mr. Burton has been building his Brand as a motivational speaker and life coach; he has founded a new project entitled – Empowering Brothers.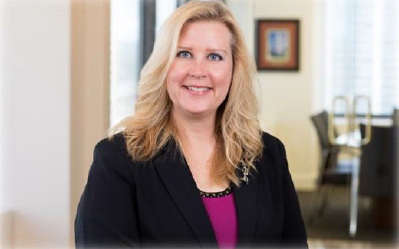 The Lord has provided Naomi with the skill and opportunity to mentor both our youth, young adults and adults in their life journeys. Whether guiding Pathfinders through a trail in Canada or mentoring soon-to-be wed couples as they realize their new life together; Naomi uses her talents as a facilitator to encourage and lead wherever she goes. She currently serves as a Lay Member with the Children's and Families Ministries for the Florida Conference of Seventh-Day Adventists. Prior to these roles she spoke to incoming freshman at her college to ease the collegiate transition; helped develop her local Adventurer Club's curriculum; has been a large-scale event planner for weddings as well as church functions; and has spoken at various Christian events across the country, including Children's Ministries Leadership workshops, Vacation Bible School and training, Women's Day events and Leadership workshops, with a focus on Women of the Bible, time management, and creating lasting connections.
Maria T. Puentes., LMHC.,MCAP.,CCTP.,QS., CST., MhT.
Speaker
Licensed clinical psychotherapist dedicated to the treatment of trauma, substance abuse, mental health disorders, and developmental disorders. In addition to working in the mental health care industry, Puentes has maintained an active private practice in South Florida. Her additional qualifications includes; Board Certified Sex Therapist (CST), Clinical Hypnotherapist (CHT), Qualified Supervisor (QS), Certified Clinical Trauma Professional (CCTP), Master Certified Addition Professional (MCAP), Certified HIV Counselor, EMDR Authorized Provider, Emotional Freedom Techniques Provider (EFT), Biofeedback and Neurofeedback Trainer & Dialectical Behavioral Therapy Provider.
Jose E. Razo, Ed.M
Speaker
Jose holds a Bachelor of Arts in Social Science and Secondary Education from Eastern Washington University as well as a Masters in Education from Washington State University. He has served as a church VBS director, a Sabbath School Youth teacher, and as a member of his local church board of elders. Jose lives with his wife Diana, both share a love of travel and exploration. 
Pr. Johnathan and Erin Mercill
Speaker
Jonathan Mercill has a passion for all ages of our church. He's lead Pathfinders, Adventurers, all ages of Sabbath School even cradle roll, Kindergarten Division at Campmeeting and is a Cubbies Summer Camp Pastor. He has a Bachelors of Religion from Union College and a Masters of Divinity from Andrews Theological Seminary. He enjoys spending time with his family, studying and teaching survival skills and other outdoor activities. He's been married to Erin for almost 16 yrs and they have 3 children. 
Dr. Octavio Ramirez, PhD
Speaker
Dr. Octavio Ramirez serves as Chairman of the Social Work program at Oakwood University. He holds clinical licenses in the State of Alabama and Tennessee and provides mental health services in Huntsville, Alabama. Dr. Ramirez acquired undergraduate and graduate degrees in Social Work from Rutgers University, and a Doctor of Philosophy degree in Human Services with a specialization in clinical social work from Walden University. Dr. Ramirez conducts research in the areas of mental health, religiosity and family life. For the past six years, Dr. Ramirez served on the Commissioner of Accreditation for the Council on Social Work Education (CSWE) in Washington D.C. He was recently appointed by Governor Kay Ivey of the State of Alabama to serve on the Alabama State Board of Social Work Examiners to help regulate social work practice in the State of Alabama. His presentation entitle, "Raising God-Fearing Children" will include content from his recently published research study.